abaddon charbonneau
e
basics
full name: abaddon sky charbonneau
birthdate: 6/6
age: 16
hometown: isle of the damned
current town: arcadia
child of: the horned king
personality

One could consider Abaddon to be his father's mini-me. Being rather narcissistic and arrogant, he has a bit of a superiority complex. However, it isn't to the extent of his father wanting to be "a god among mortal men" though he wouldn't mind to be seen in such a way. Despite his father's rather composed temperament, Abaddon, surprisingly, has a more irritable one; he tends to lash out at the smallest things if he isn't a fan of what he hears or sees. Like his father, he seldom shows any sense of humor, so it is rather rare when he actually does. One could also say his sense of humor is rather dark which is probably due to having been living on the Isle of the Damned.
history
Born as the son of the Horned King, he always had quite a few expectations. Abaddon was spoiled quite a bit from his father, especially very early on in his life as he'd be the one to try to retake what his father believes is rightfully his. It was instilled into him since birth that he was going to follow his father's footsteps and not fail to get The Black Cauldron. It was treated as the biggest goal he could ever achieve in his life. One could say that evil was all he ever knew.

During his childhood, his life was as average as it could get in the Isle. A school not up the standards of those in Arcadia. Currency that wasn't of the best condition. Constant pressure to be evil (though that came naturally to him). Items that those in the other side didn't want. If anything, he could just say that he was born to die. Wasn't that rather true with everyone else on the Isle anyway?

When given the chance to attend Arcadia, Abaddon decided to might as well take it. It'd give him the chance to find a way to own up to his father and truly make him proud. All he knew was that he'd need to put on a show as to not cause any suspicion by the peers around him.
shipper
friends: honestly, abaddon doesn't seem much of a person to have many friends. if he does, he seems to be the type to use them as a way to forward hi goals. it is rather rare where he genuinely wants to befriend someone though as he wants an actual friend to be worthy of his presence.
enemies: i imagine he'd have a lot of enemies, especially if they're related to the enemies of his father.
lovers: he's pansexual, but he isn't very interested in the concept of love. if anything, abaddon uses whatever lay he might get as an advantage whether it's through blackmail or finding out information he'd find useful to his quest.
wrath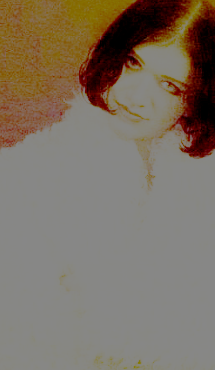 gif/image 1

:

alias

:
xaria
occupation

:
student
faction

:
villains
sexual orientation

:
pansexual
parentage

:
the horned king
Posts

:
1
gif/image 2

:

e

Similar topics
---
Permissions in this forum:
You
cannot
reply to topics in this forum