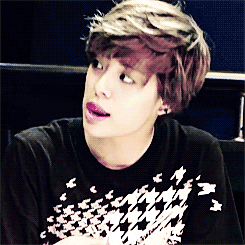 li yue
e
basics
full name: li yue (yue li)
birthdate: 07/04
age: 17
hometown: arcadia
current town: arcadia
child of: mulan
personality

Yue is thought of as being rather cold; she doesn't warm up to people right away. She also tends to be very suspicious of their actions. She doesn't show her emotions very often as she feels as though people would find vulnerabilities in her if she actively expressed them. She is rather loyal to her family and often turns to ancestors for advice as she tends to find herself dealing with conflicting feelings regarding things going on in her life. Due to feeling a lot of pressure to bring honor to the family despite feeling like a disgrace, Yue often overworks herself in hopes of proving to her family that she can bring them honor in some way, shape, or form. She finds herself heavily closeted when it comes to her parents as she didn't want to disappoint them even more than she thought she has. Due to all of the pressure all of the years, she often finds herself sleeping around with older women as a way to try to fill whatever had disappeared from her that made her feel full. When Yue trusts somebody enough, she tends to be rather kind to them and gets clingy feeling as though they might be the only people she has from time to time.
history
Yue was born as the eldest daughter of Fa Mulan and Li Shang. Her parents were pretty well off, so there wasn't really much difficulty when it came to having all of the appropriate necessities to be taken cared of with. Being the oldest daughter, she was often greeted with various expectations and pressures to bring honor to her family although her family had quite a bit of honor already due to her mother's courageous deeds. It didn't take long for her to feel pressured enough to crack until Lonnie was born. To her, it felt as though Lonnie had the easy way out while she and their older brother, Nianzu, had to be the ones doing the most to bring honor.

It didn't take very long for Yue to start feeling different than the rest of her family. She couldn't exactly place her finger on it, but she knew that whatever it was, it'd make her a disgrace to the family. She was supposed to give them honor. how would she be able to do  that if she just seemed to feel different from her relatives? It was just an innocent summer day where Yue was spending the day with a female friend of hers. Well, they both got a it curious about kissing, and to Yue, that was the day all the puzzle pieces came together. After the day of experimentation, Yue ended up cutting off her ponytail with a sword feeling as though she was a disgrace. She wasn't the daughter her parents wanted. How was she going to deal with her newfound revelation? Why would the eldest daughter of Mulan be into girls? Why did she feel as though she betrayed her family over the people she liked? It felt like a downward spiral from that day forward. She began to pick up smoking though she was lucky enough that it didn't turn into a full-blown habit. As her urges became more apparent to her, Yue began to sleep around to try to fill the void that was created from being such a disappointment. Was there anything she could do to redeem herself? As  the days of having to deal with a matchmaker got closer and closer, Yue felt as though her world was going to crash and burn.
shipper
friends: Yue doesn't have very many friends if she had to be honest although her older brother, Nianzu, is pretty much the closest she has to a best friend as he's her confident.
enemies: It wouldn't surprise me if she even had enemies. Throw plot ideas right at me.
lovers: At the moment, she really isn't interested in relationships for the long term. She is into flings and friends-with-benefits as she feels as though it'd give her whatever quick fix she needs although she's mainly a fan of one night stands.
lust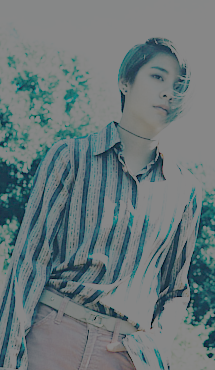 gif/image 1

:

alias

:
xaria
occupation

:
student
faction

:
neutral
sexual orientation

:
homosexual
parentage

:
mulan
Posts

:
5
gif/image 2

:

e
---
Permissions in this forum:
You
cannot
reply to topics in this forum